Nebraska Medicaid Expansion Program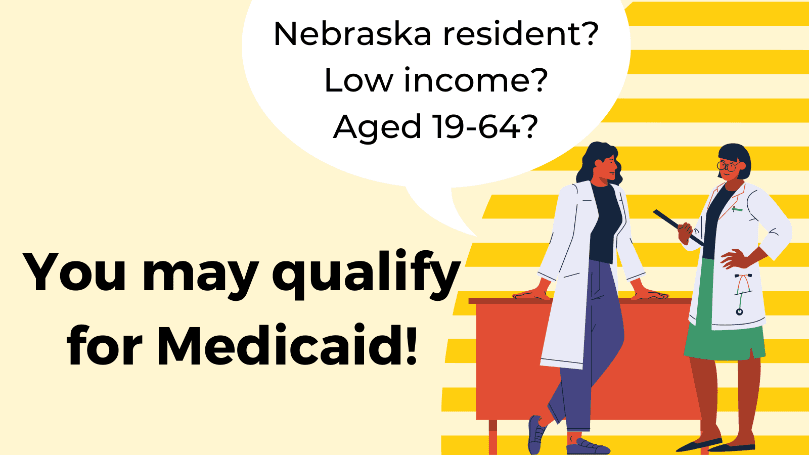 Medicaid coverage is available for Nebraskans aged 19-64 who earn up to 138% of the federal poverty level (about $17,000 a year for a single person). People with Medicare can qualify for Medicaid in various ways, but not through Heritage Health Adult. ​
Coverage includes services like doctor's office visits, hospital visits, and prescription drugs, as well as dental, vision, and over-the-counter drug coverage. 
Applications can be submitted in the following ways year-round:
● Online at www.ACCESSNebraska.ne.gov,
● Over the phone by calling ACCESS Nebraska at:
Omaha: (402) 595-1178
Lincoln: (402) 473-7000
Toll Free: (855) 632-7633
TDD: (402) 471-7256
● Submitting a paper application (paper applications may be downloaded from AccessNebraska.gov):
● In-person at a DHHS local office.
For more information:  https://dhhs.ne.gov/Pages/Medicaid-Expansion.aspx