Substance Misuse
Substance Misuse is harmful and costly to individuals, relationships and communities, but it can be prevented and treated. In Adams, Clay, Nuckolls and Webster Counties, residents are concerned about the health impacts, community burden and dangers associated with substance misuse and abuse. See the graphic below to learn about SH's 6 year goals.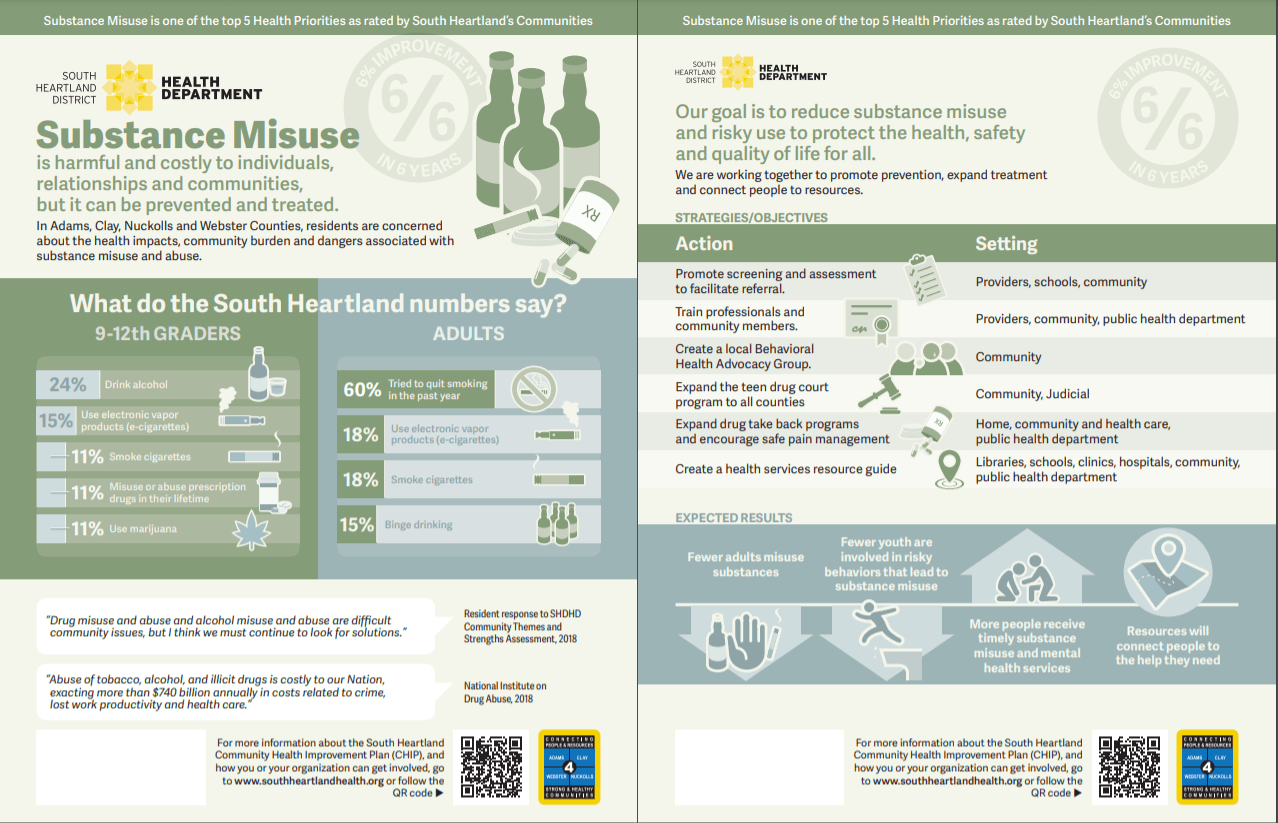 "Our goal is to offer people a single source of relatable, reliable information at any stage of their recovery journey."

Are you looking for drug and alcohol recovery centers in Nebraska? Find available up-to-date information about drug and alcohol rehabs near you or call us to talk to a rehab specialist.