Vaccines for Children Program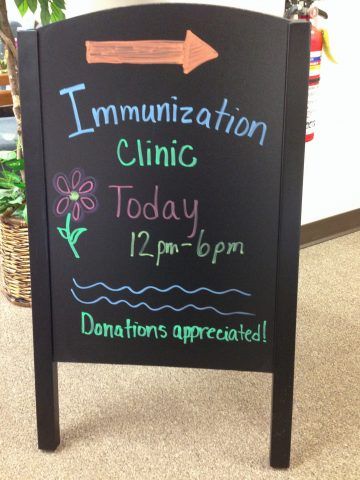 ¿Necesita el registro de vacunación de su hijo? Haga clic aquí para acceder al registro de vacunación de su hijo.
El Departamento de Salud del Distrito de South Heartland lleva a cabo una Clínica de Vacunas para Niños mensualmente.  Las citas se pueden programar llamando al (402) 462-6211 o al 1-877-238-7595.  Para ayudar con los costos involucrados en la oferta de este servicio, se aceptan donaciones con gratitud.
Horario de Hastings: 1er jueves del mes.  12:00 p. m. – 6:00 p. m.
Vacunas para niños (VFC) es un programa de suministro de vacunas financiado por el gobierno federal y operado por el estado.  VFC proporciona vacunas a niños elegibles desde el nacimiento hasta los 18 años.  A través de los esfuerzos combinados de la clínica de inmunización pública y los médicos privados, el programa se esfuerza por aumentar los niveles de cobertura de vacunación en todo el país.
Los niños deben cumplir con uno de los siguientes criterios para ser elegibles para las vacunas VFC:
Tener medicaid
No tener cobertura de seguro médico
Indio americano o nativo de Alaska
Seguro insuficiente: el niño puede tener algún seguro de salud, pero el plan de beneficios nunca cubre las vacunas, incluso después de alcanzar el deducible.
Calendario de Vacunación de CDC Recomendado Desde el Nacimiento Hasta los 18 Años.
El programa VFC se creó para satisfacer las necesidades de vacunación de los niños desde el nacimiento hasta los 18 años, según lo recomendado por el Comité Asesor sobre Prácticas de Inmunización (ACIP).  El ACIP y la Academia Estadounidense de Pediatría están trabajando en estrecha colaboración para garantizar la uniformidad en el programa de vacunación infantil.  Las vacunas disponibles a través del programa VFC actualmente incluyen difteria, tétanos, tos ferina, haemophilus influenza b, poliomielitis, sarampión, paperas, rubéola, hepatitis B, neumococo, gripe, varicela, meningococo, rotavirus, hepatitis A y VPH.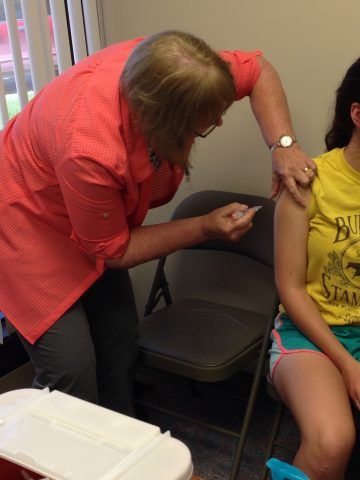 The VFC program is also available at these locations in or near the South Heartland Health District:
Departamento de Salud del Condado de Clay (Centro de Clay)
Clínica pública de vacunas para niños: tercer martes del mes, de 3 a 6 p. m., no se necesita cita. 
Adultos, además de asegurados, es solo con cita previa.
209 W. Fairfield St.
Clay Center, NE  68933-1438
402-762-3571
Departamento de Salud del Distrito Central (Grand Island)
Martes y jueves, 8:15 am – 4:00 pm.  Llame para programar una cita, se aceptarán visitas sin cita previa.
1137 S Locust St.
Grand Island, NE 68801
308-385-5175 ext 164
 Hospital conmemorativo de Brodstone (Superior)
2do martes del mes 2-4 p.m.  Se prefieren las citas, pero también se aceptan visitas sin cita previa.
520 E 10th St.
Superior, NE 68978
402-879-4432 ext 5290
Asociación de Acción Comunitaria de Mid-Nebraska (Kearney)
2do y 4to lunes del mes, 1-5 pm.
1023 Ave. F
Kearney, NE
308-865-1352 press "0" after dialing.