Vaccines for Children Program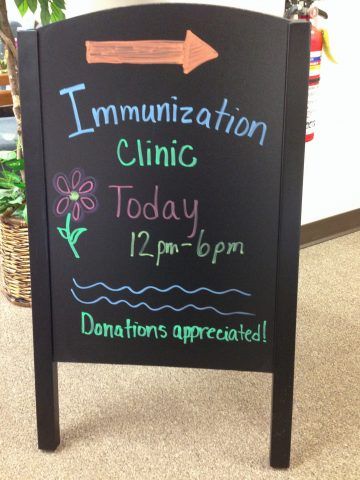 Do you need your child's immunization record? Click here to access your child's immunization record.
South Heartland District Health Department holds a monthly Vaccines for Children Clinic. Appointments may be scheduled by calling (402) 462-6211 or 1-877-238-7595. To assist with the costs involved in offering this service, donations are gratefully accepted.
Hastings Schedule: 1st Thursday of the month. 12:00 pm – 6:00 pm.
Vaccines for Children (VFC) is a federally-funded and state-operated vaccine supply program. VFC provides vaccines to eligible children aged birth through 18 yrs. Through the combined efforts of public immunization clinic and private physicians, the program strives to increase vaccine coverage levels nationwide.
Children must meet one of the following criteria to be eligible for VFC vaccines:
Have Medicaid
Have no health insurance coverage
American Indian or Alaskan Native
Under-insured: The child may have some health insurance but the benefit plan never covers immunizations even after the deductible has been met.
CDC Birth to 18 yrs Recommended Immunization Schedule
The VFC program was created to meet the vaccination needs of children birth through 18 years as recommended by the Advisory Committee on Immunization Practices (ACIP). The ACIP and the American Academy of Pediatrics are working closely to ensure uniformity in the childhood immunization schedule. The vaccines available through the VFC program currently include diphtheria, tetanus, pertussis, haemophilus influenza b, poliomyelitis, measles, mumps, rubella, hepatitis B, pneumococcal, flu, varicella, meningococcal, rotavirus, hepatitis A, and HPV.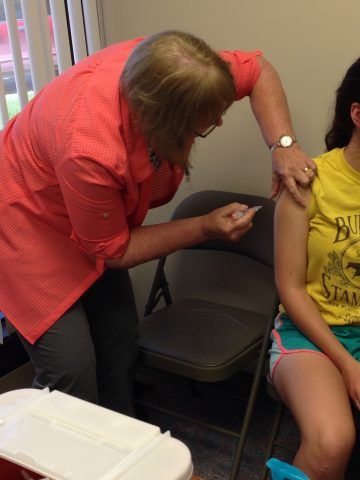 The VFC program is also available at these locations in or near the South Heartland Health District:
Clay County Health Department (Clay Center)
Public Vaccines for Children's Clinic:  3rd Tuesday of the month, 3:00 pm - 6:00 pm, no appointment needed.
Adults, as well as insured, is by appointment only.
209 West Fairfield Street
Clay Center, NE  68933
402-762-3571
Central District Health Department (Grand Island)
Tuesdays & Thursdays, 8:15 am – 4:00 pm. Please call for an appointment, will accept walk-ins.
1137 South Locust Street
Grand Island, NE 68801
308-385-5175 ext 164
Heartland Health Center
Monday, Wednesday & Friday 8:00 am - 5:00 pm.  Tuesday & Thursday 8:00 am - 6:00 pm.  Please call for an appointment.
2116 West Faidley Avenue, Suite 2100
Grand Island, NE 68803
308-382-4297
Brodstone Memorial Hospital (Superior)
2nd Tuesday of the month 2:00 pm - 4:00 pm.  Appointments are preferred but walk-ins are also welcomed.
520 East 10th Street
Superior, NE 68978
402-879-4432 ext 5290
Community Action Partnership of Mid-Nebraska (Kearney)
2nd and 4th Monday of the month, 1:00 pm - 5:00 pm
16 West 11th Street
Kearney, NE 68847
308-865-1352 press "0" after dialing.