Mal Uso de Sustancia
El abuso de sustancias es perjudicial y costoso para las personas, las relaciones y las comunidades, pero se puede prevenir y tratar.  En los condados de Adams, Clay, Nuckolls y Webster, los residentes están preocupados por los impactos en la salud, la carga comunitaria y los peligros asociados con el uso indebido y el abuso de sustancias. Vea el gráfico a continuación para conocer las metas de 6 años de SH.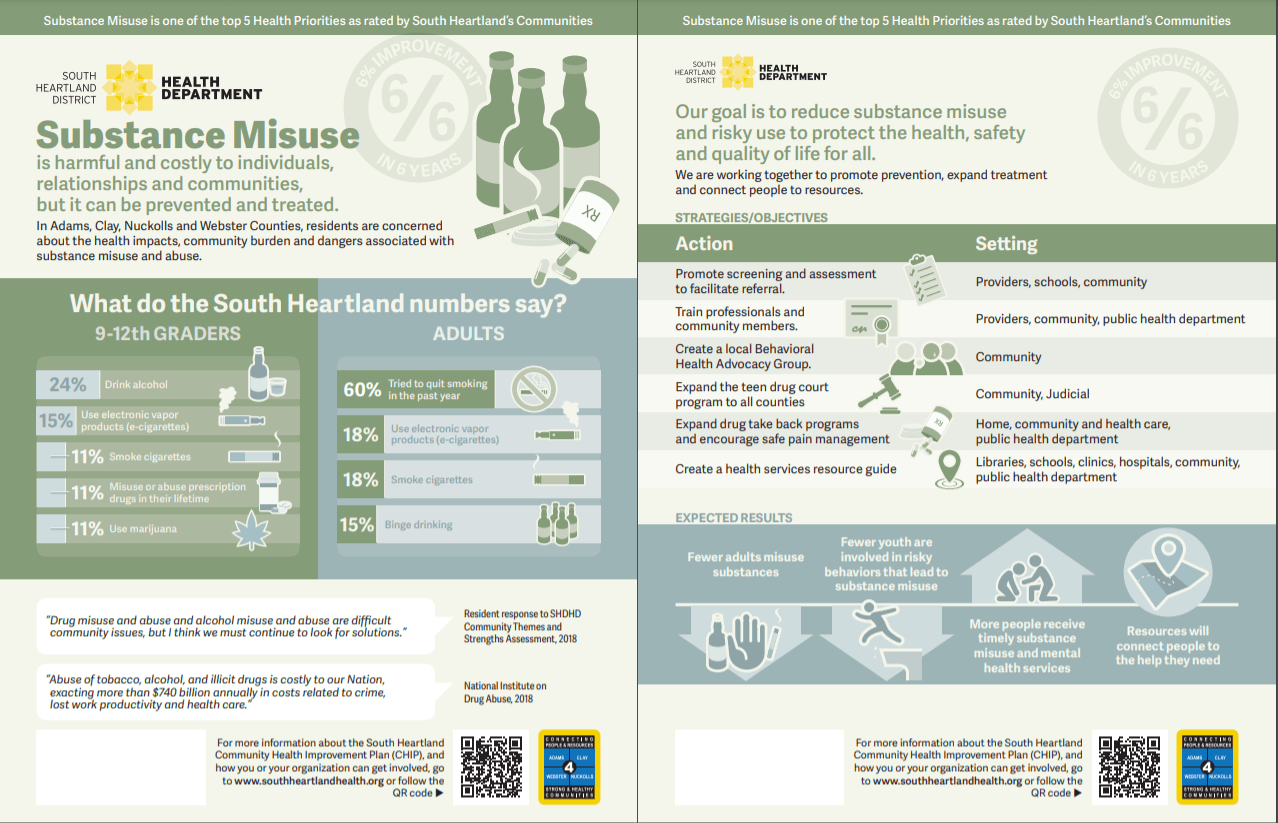 "Our goal is to offer people a single source of relatable, reliable information at any stage of their recovery journey."