Community Health Worker Network
Community Health Worker Network Mission: 
The mission of the  Community Health Worker (CHW) network is to connect CHWs to resources and services in the district to help CHW better serve their communities.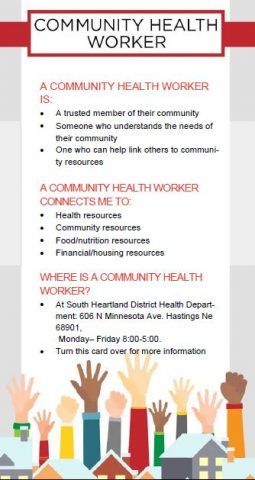 Community Health Worker Network Goal: 
The goal of the CHW network is to connect health care providers and services to current CHWs. CHWs role in the South Heartland District is crucial for equal access to care for all communities members. The network will help supply CHWs with tools, education and resources for their communities they serve. The network will also serve as a learning opportunity for CHWs to enhance their skills to better serve their current and future communities.
If you feel you are interested in supporting a CHW or are a CHW and searching for resources, join the network today! Call the office for more information. Toll Free 1-877-238-7595 or 402-462-6211.
Your South Heartland District Health Department Community Health Workers: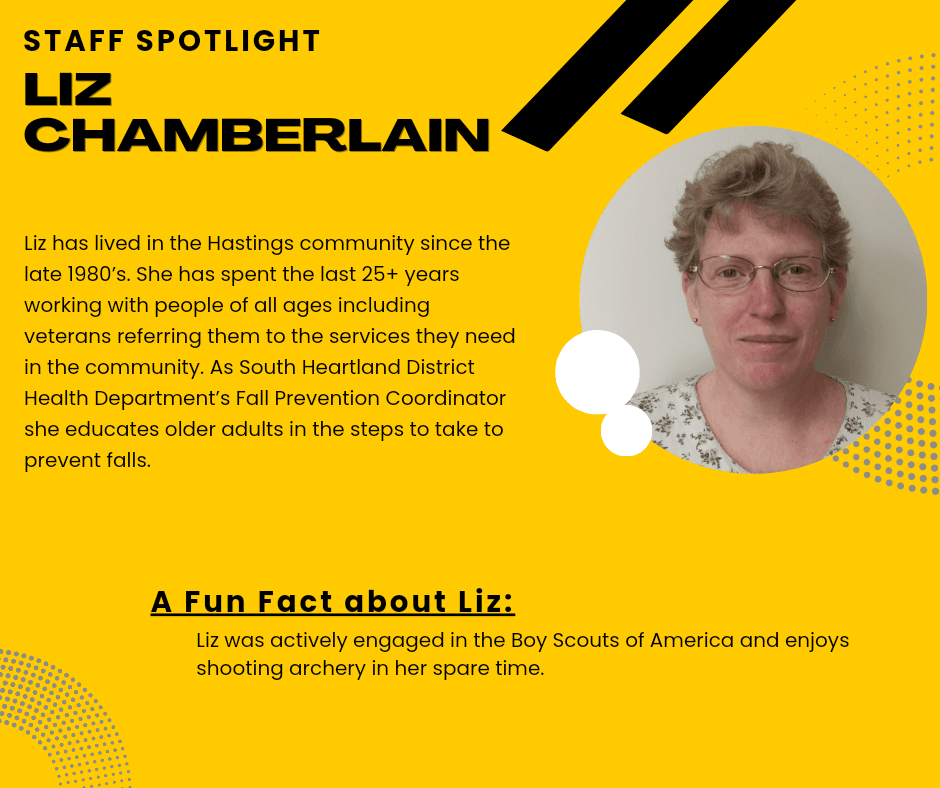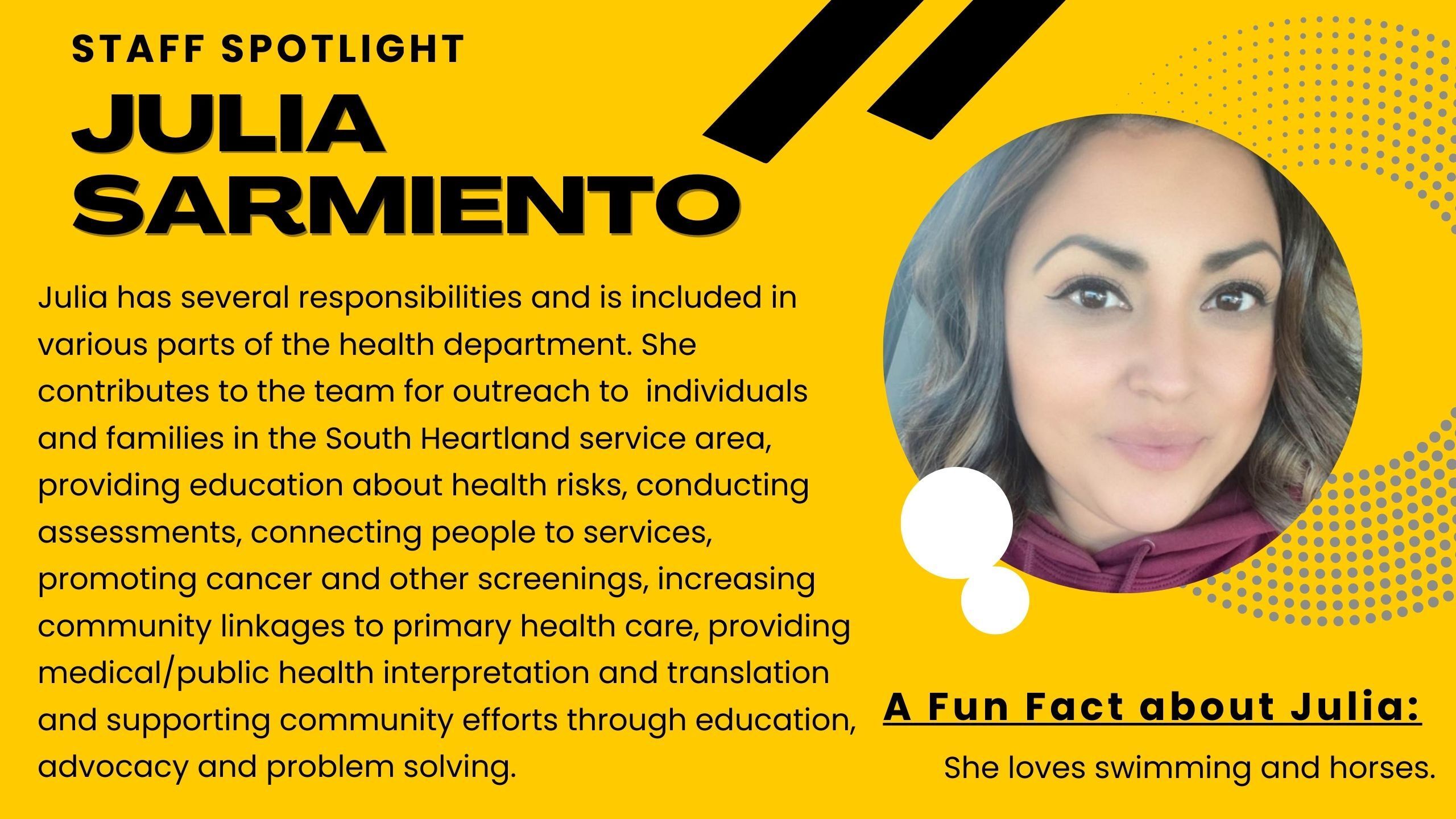 Contact Julia today for assistance:
julia.sarmiento@shdhd.ne.gov
Phone (402) 462-6211